Research Clusters
1. Plant Systematics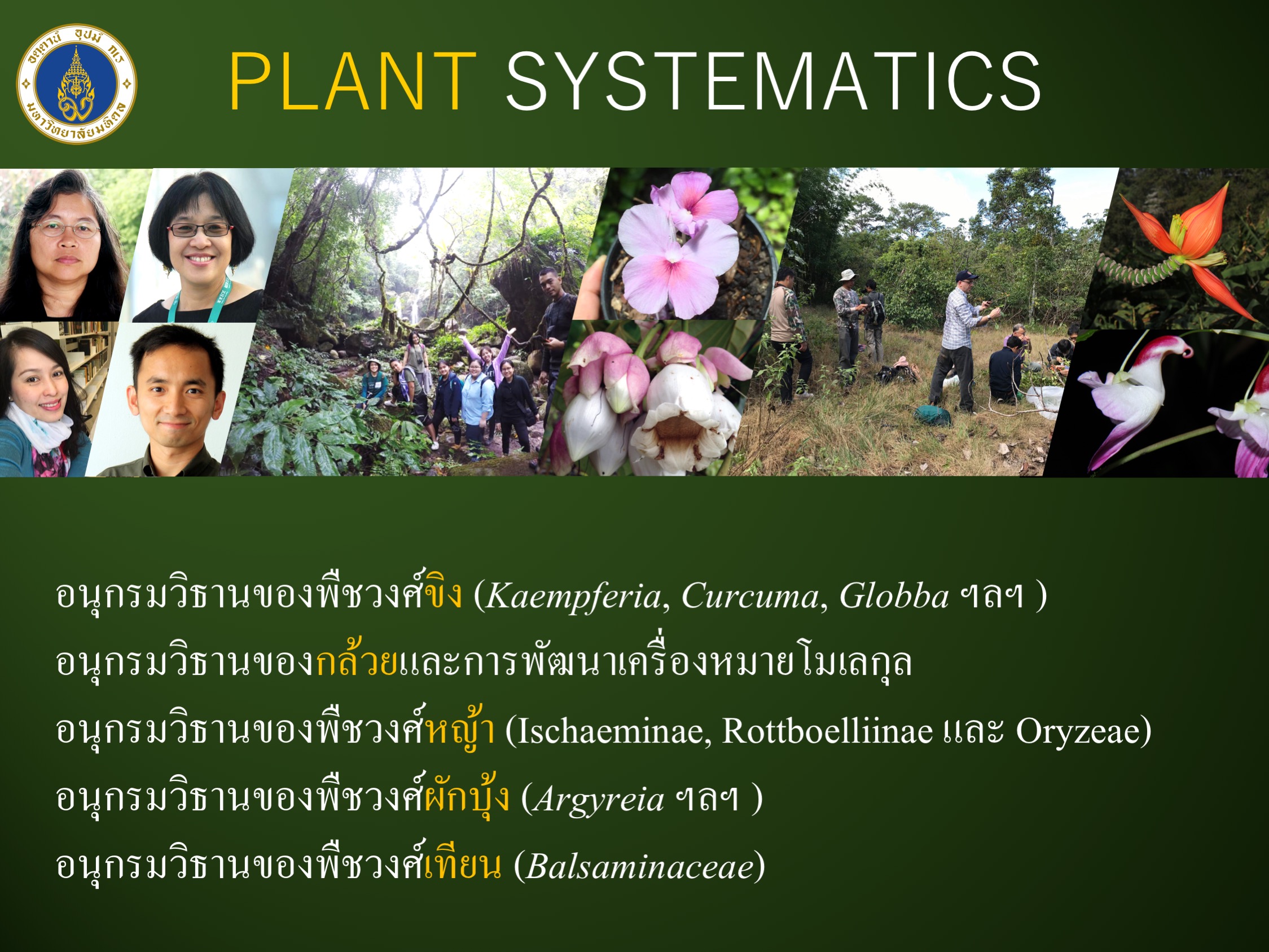 Taxonomy and Phylogeny of some genera in Zingiberaceae (Kaempferia, Curcuma, Globba ฯลฯ )
Taxonomy and Phylogeny of Banana family (Musaceae)
Taxonomy and Phylogeny of some genera in Poaceae (Ischaeminae, Rottboelliinae และ Oryzeae)
Taxonomy and Phylogeny of some genera in Convolvulaceae (Argyreia ฯลฯ )
2. Plant Physiology

Research for precise production in Thailand
Impact of climate change; "hot wind" on off-season longan production at Chao Phraya delta in Thailand and resolution.
Role of plant bioregulators and cultural management to improve yield and fruit quality of kiwifruits grown in Thailand.
Assessment of genetic diversity on Thai local durian for selection, conservation, propagation and production.
Nutrient accumulation and removal on commercial durian for precise fertilization management.
Improving grain yield and nutritional quality of Thai rice cultivars through delayed leaf senescence and enhanced nutrient remobilization.
3. Plant Tissue Culture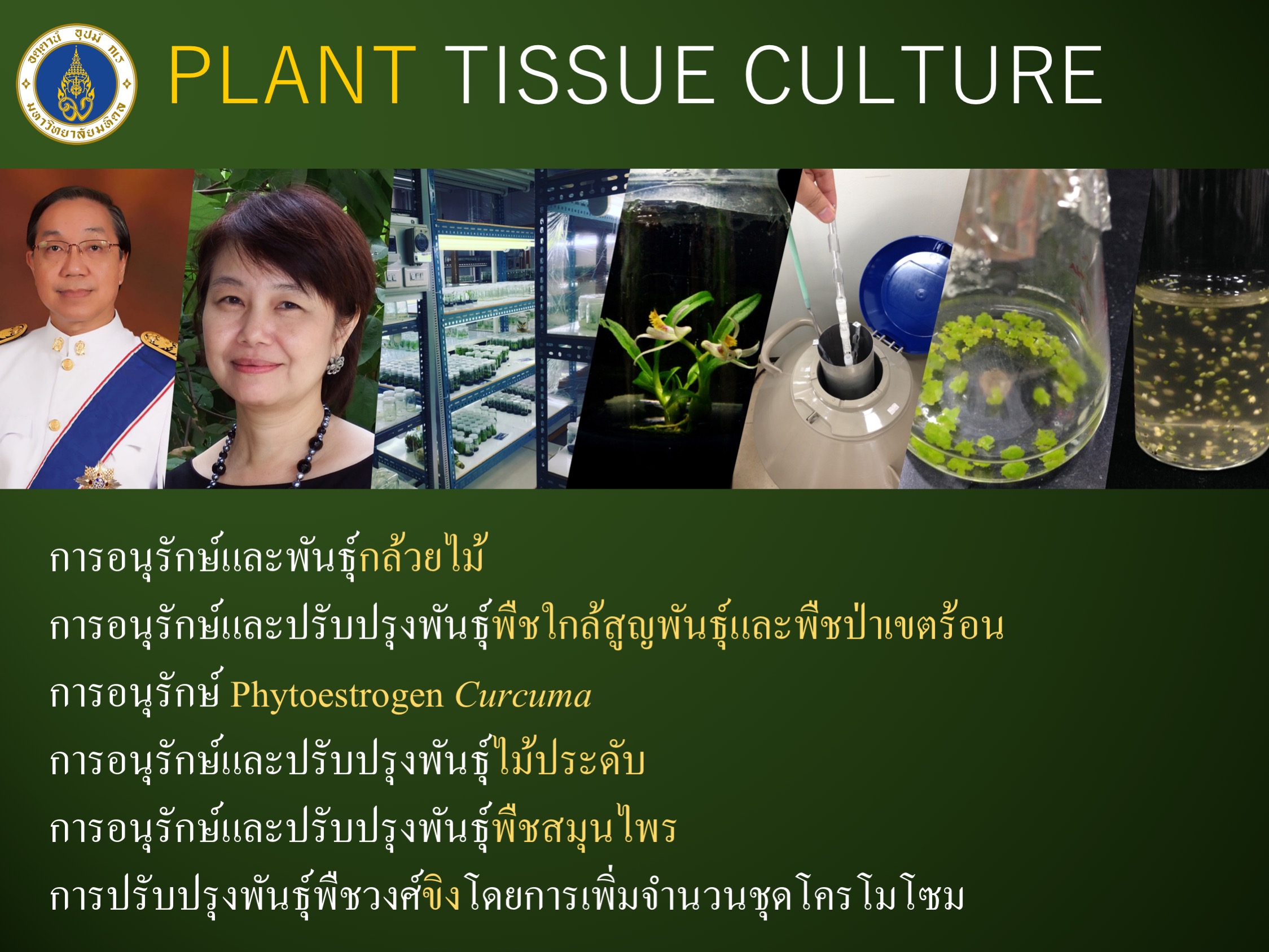 Conservation of some rare orchids
Conservation of rare tropical plants
Conservation of Phytoestrogen curcuma
Conservation of some ornamental and medicinal plant species
Chromosome dubling of Zingiberaceae
4. Plant Molecular Biology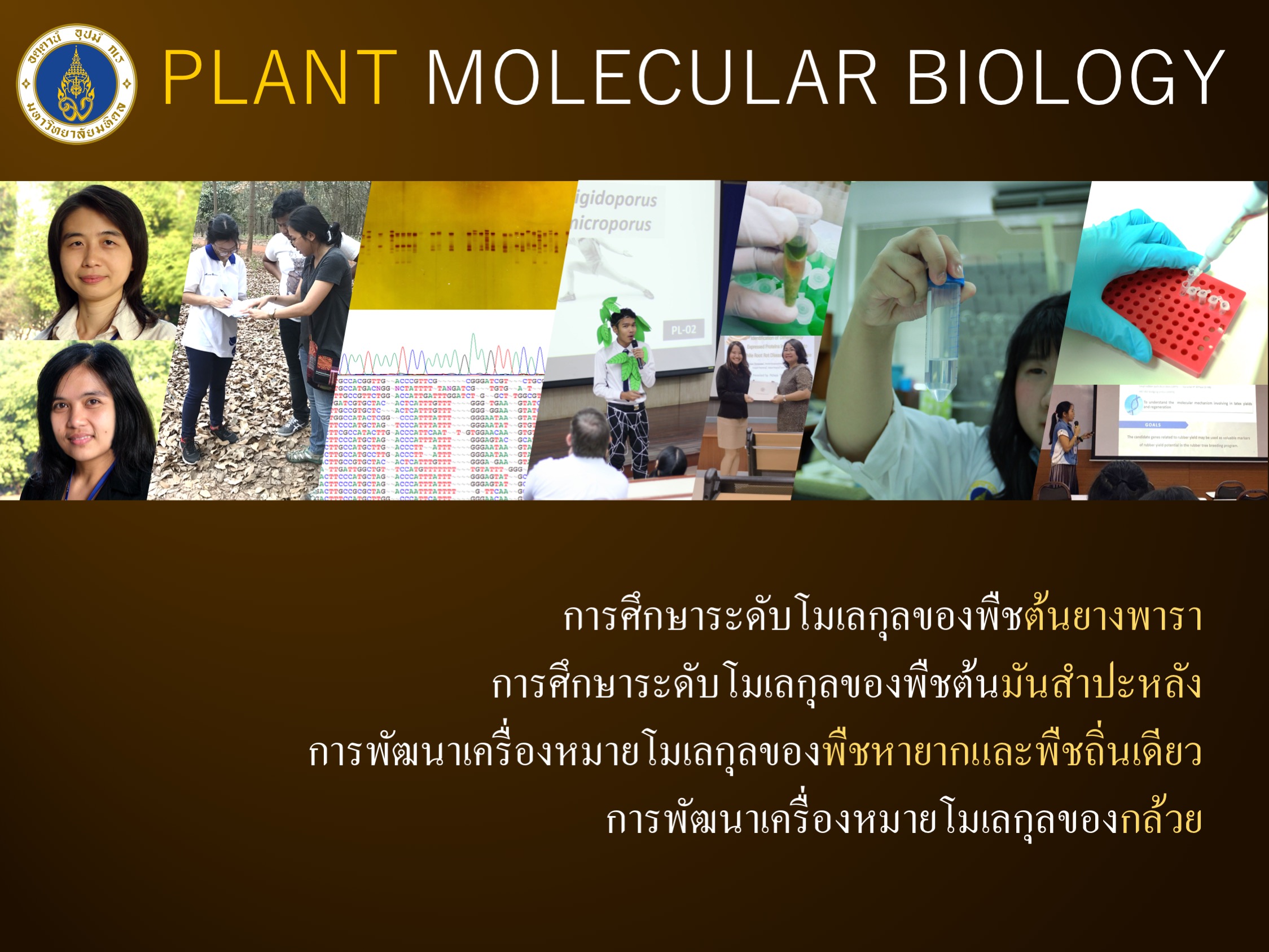 Molecular studies of rubber tree
Molecular studies of cassava
Molecular studies of rare plants and Thai endemic plants
Molecular studies of Banana
5. Plant Cytogenetis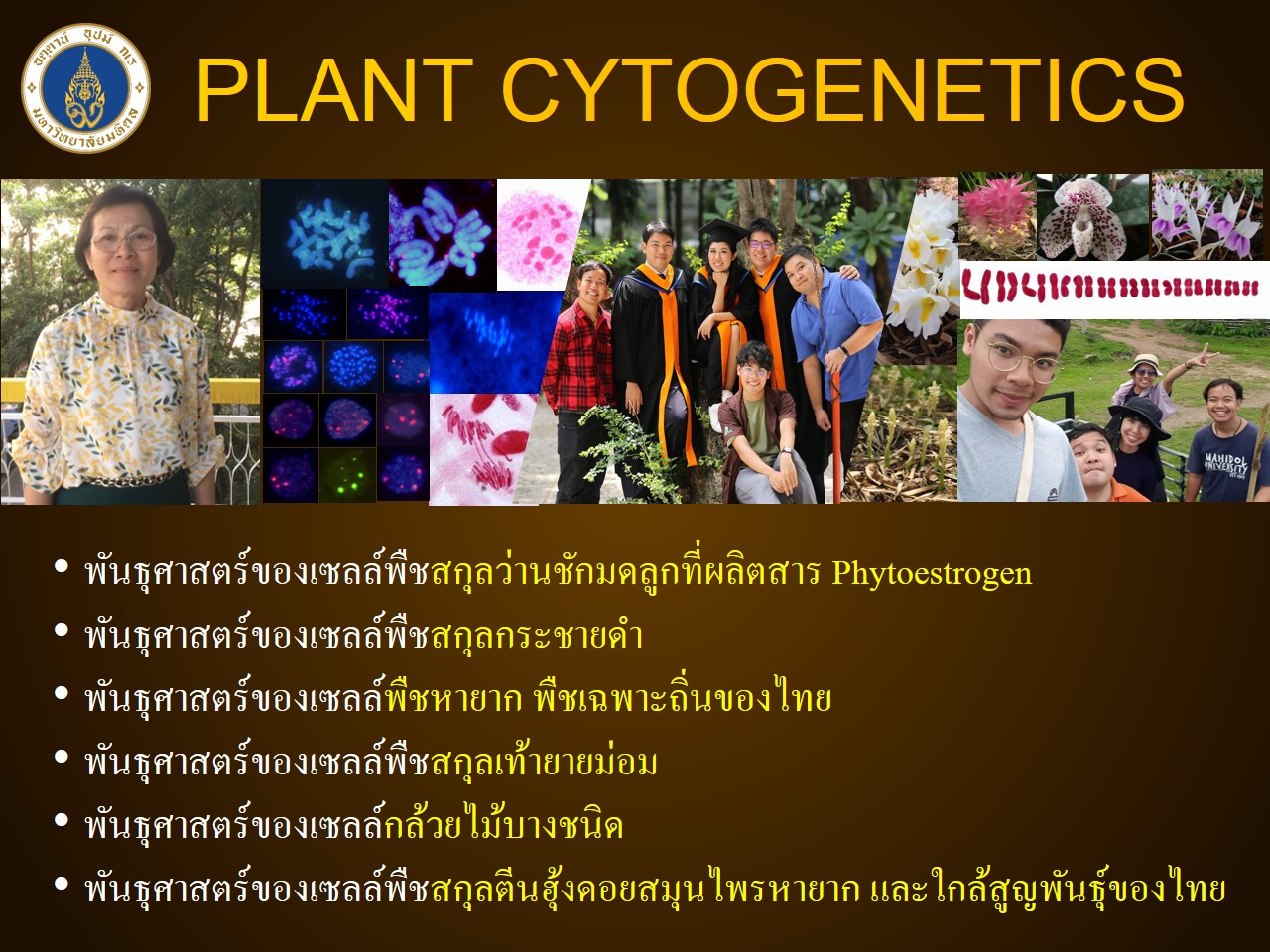 Cytogenetic of genus Curcuma that produces phytoestrogens
Cytogenetic of genus Kaempferia
Cytogenetic of rare plants and Thai endemic plants
Cytogenetic of genus Tacca
Cytogenetic of orchids some species
Cytogenetic of rare herbs and endangered herbs in Thailand
6. Plant Anatomy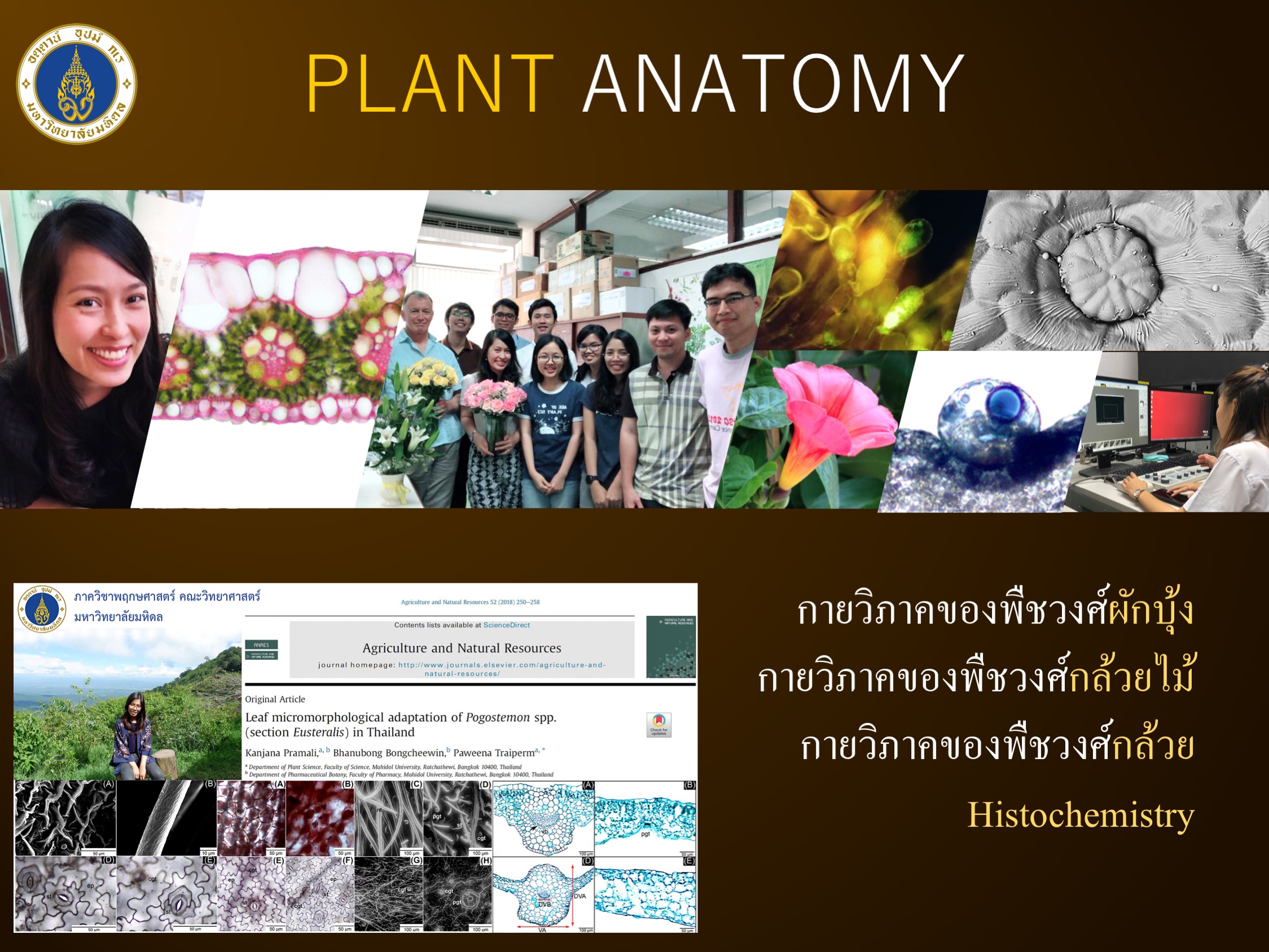 Anatomy of Convolvulaceae
Anatomy of Orchidaceae
Anatomy of Musaceae
Histochemistry
6. Plant Ecology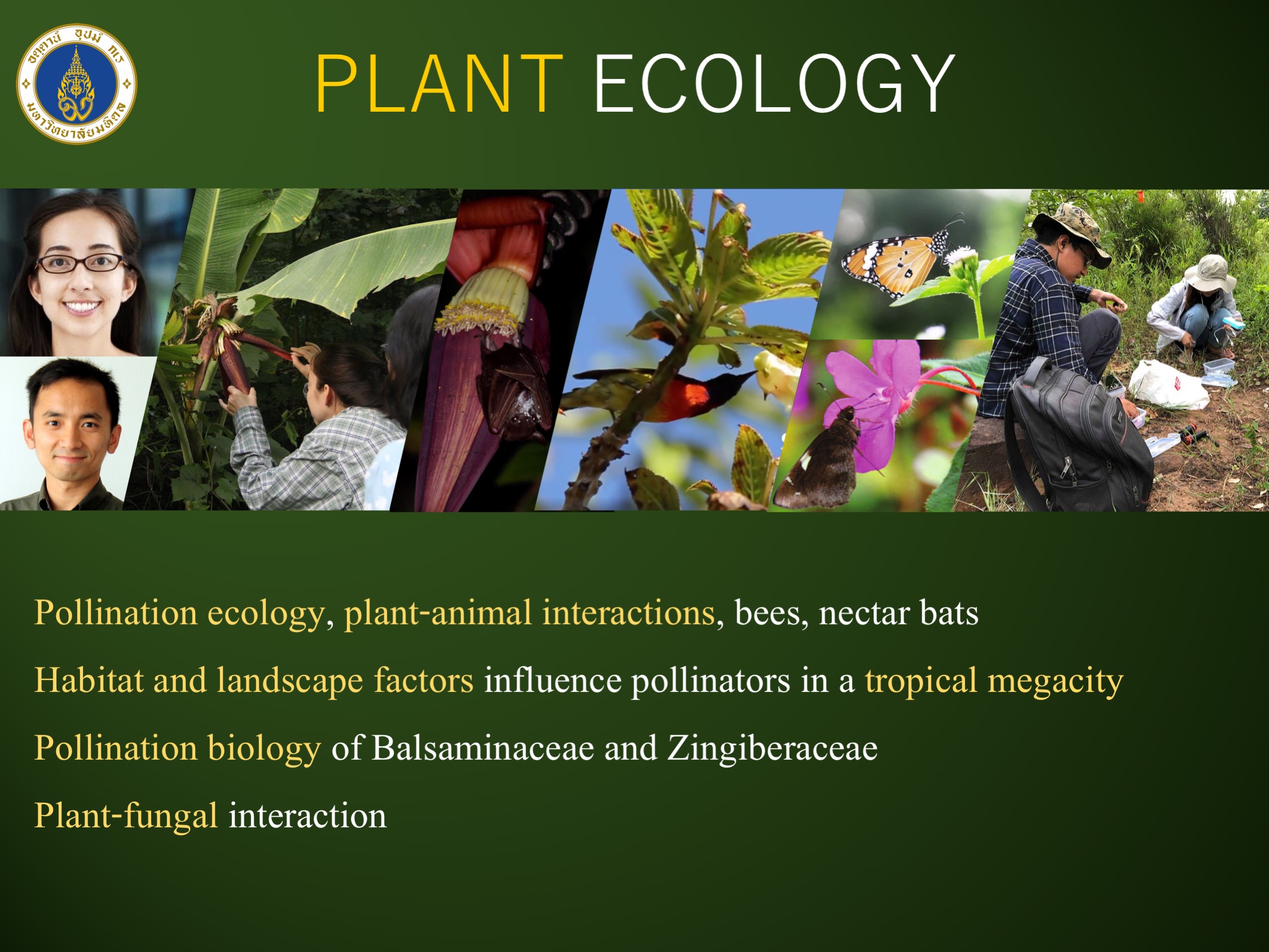 Pollination ecology, plant-animal interactions, bees, nectar bats

Habitat and landscape factors influence pollinators in a tropical megacity
Pollination biology of Balsaminaceae and Zingiberaceae
Plant-fungal interaction
6. Applied Plant Science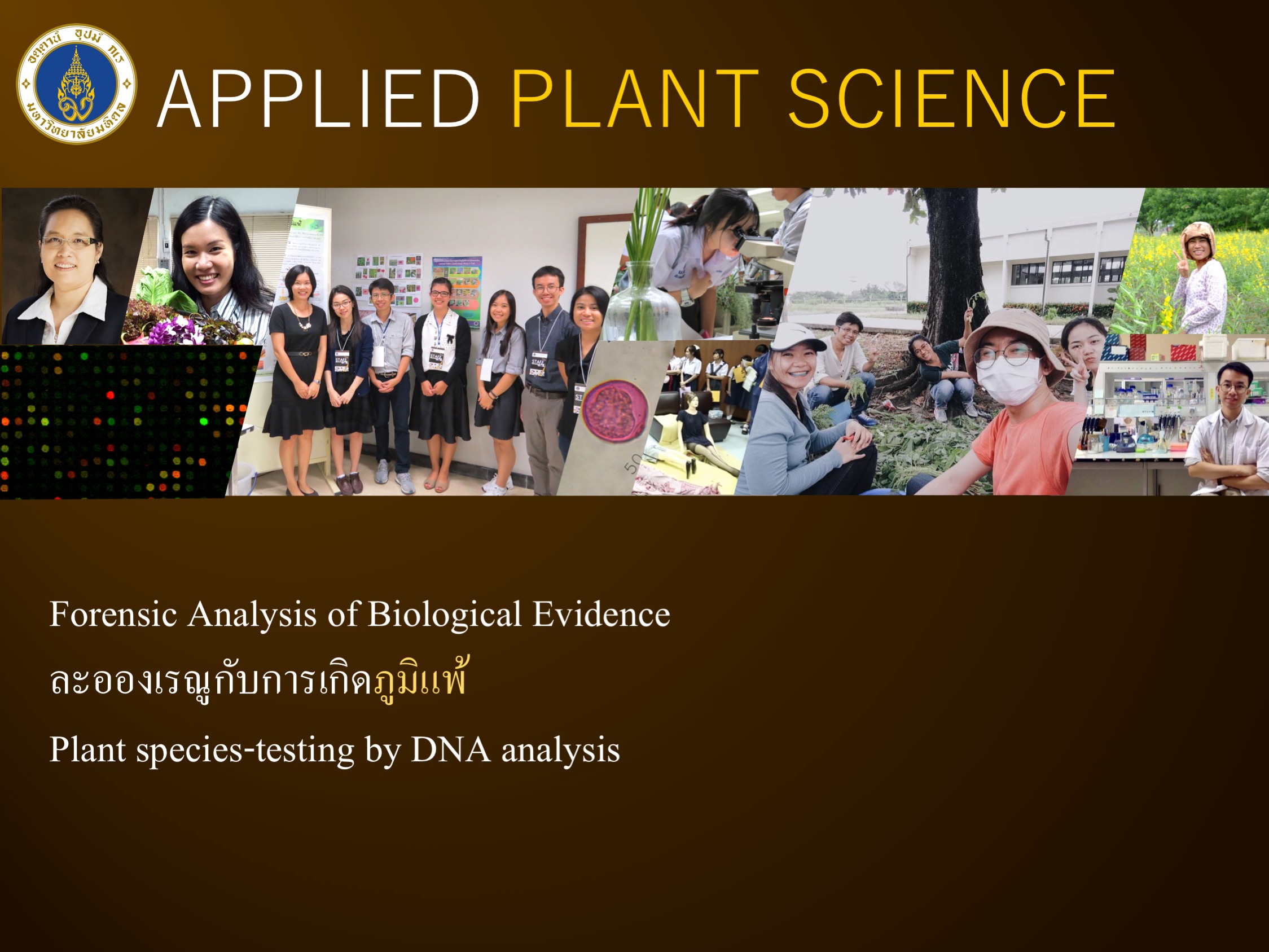 Forensic Analysis of Biological Evidence
Pollen and allergy
Plant species-testing by DNA analysis